25 May 2018
How To Unlock Code Radio Renault
Are you searching for how to unlock code radio renault or how to find get renault radio code for free   look to our article it will fit your needs ,Following a breakdown or disconnection of the battery or If the battery of the Renault vehicle is disconnected, unloaded the car radio will ask you this famous 4-digit PIN code to work.
How does Renault car radio unlock? and How to Enter Renault radio Code? Thats why I decided to publish an article that explains 3 free method how to recover car radio Renault its method function for all Renault range ( clio 1 2 3 4 5 …, Laguna, Kangoo, Megane, KWID, Captur, Duster, Lodgy, Zoe, Kwid EV, Kwid MPV, Fluence, Koleos, Pulse, Scala, Alaskan, Space, Kadjar, anatel ,Grand Scenic, Master, Talisman , traffic, scinic, maxity, twizy, Avantime, modus, midlummm, latitude, premium, Twingo and others …)
How to unlock code radio renault ?
Here are the 3 free methods to generate the car radio's PIN code :
Please before trying any one of these ways read the article until the last !
1st method unlock car radio with a Renault radio code generator app
2nd method unlock car radio with Windows software to install on pc
3rd method unlock car radio with our online program which is a quick and easy method
How to recover pre code for unlock Renault radio car?
You must first know your radio's pre code
First solution use the keys on your car radio
Press buttons 1 and 5 on the radio at the same time, and switch on the radio and Wait few seconds before releasing the button will display the pre code on the display screen.
See the example below the pre code and a capital letter followed by 3 letter image.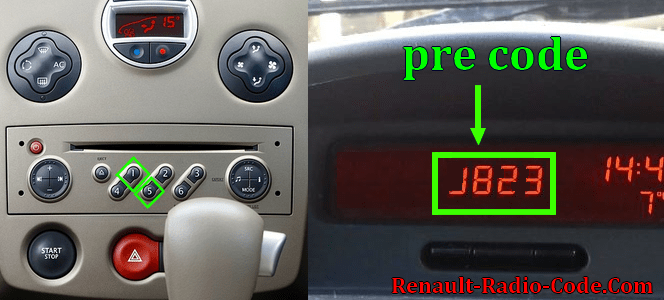 Second solution get your Pre code from the radio back label
Consist of removing the car radio from its location using a set of disassembly keys for car radios in order to have access to the pre-code put nails in the 4 holes.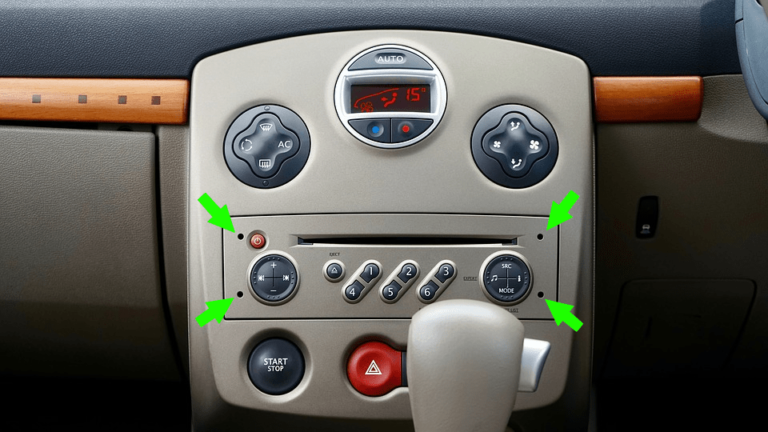 Pick up the security pre-code written on the label behind the car radio the pre code always ends with a capital letter and 3 digits as indicated on the image in this example below.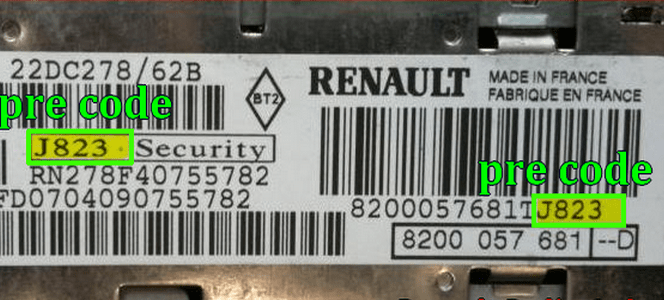 Renault radio code generator:
the application below makes it possible to generate the Renault postcode from the pre-code
Enter the pre-code number and your email address in the application and validate by pressing the unlock key.
NB : Please if the program does not work place the pre-code in the comment, I will answer you as soon as possible.
How to enter renault radio code :
Enter this code into the Renault radio using the 1, 2, 3 and 4 keys. Finally, confirm To validate, press and hold the 5 or 6 keys.